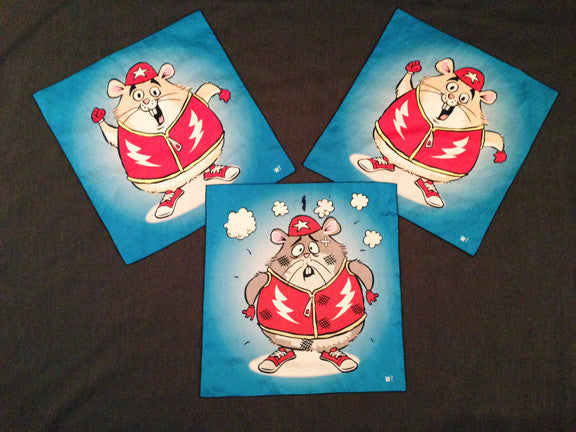 ---
It's a dove? It's a rabbit? No, it's SUPER HANK! This is no ordinary daredevil rodent. Super Hank will perform a death-defying escape, right before your audiences' eyes!

This is the silk set from our full Super Hank the Stunt Hamster set. The video below shows the routine with our Black Box prop (also available) and our Wonder Pedestal (no longer available). However, this could be done with any of the silk props on the market currently. It could even be performed with two helpers holding two change bags! Super Easy and Super FUN!

Again, this is the silks ONLY, and the performance DVD and background music.


---
Share this Product
---
More from this collection
Liquid error (layout/theme line 368): Could not find asset snippets/spurit_uev-theme-snippet.liquid